Charity Eugene Fest
08/25/2016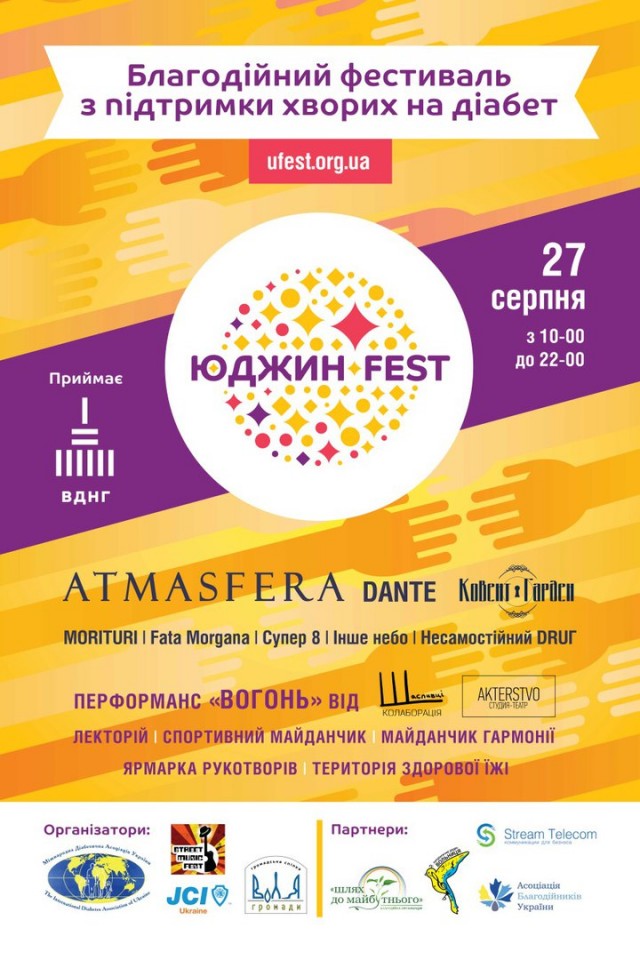 I think that is really true religion — a Good Heart ... let's make this world a little kinder.
Come on, Eugene Fest and support people who suffer from diabetes.
At the fair the whole festival souvenirs Kathy Dudnik will be presented, part of the collected funds will be earmarked for charity.
Do YOU and your contribution to the good work.
August 27 (Saturday), Kyiv, the territory Exhibition of Economic Achievements
FREE ADMISSION !!!