Personal exhibition in Odessa, September 20, 17-18.10.17
09/07/2017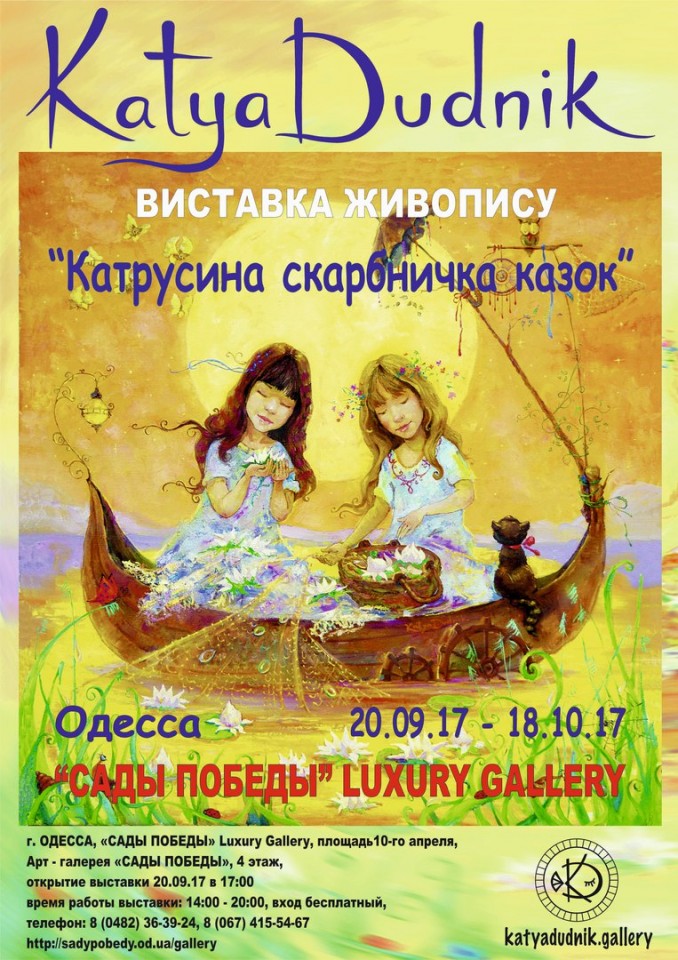 ODESSA, meet!
Friends, we invite ALL to the personal exhibition of Katya Dudnik! Be sure to come with the children and the whole family, look in the "Katrusina the treasure chest" and plunge into the fabulous realism of Katya. Only for you, you will see a lot of new work that you have not seen before, as well as souvenir products.
Opening of the exhibition — 20.09.17 at 17:00!
The exhibition will be held from 20.09.17 to 18.10.17,
Odessa, "VICTORY GARDENS" Luxury Gallery, the area on April 10, Art Gallery "GARDEN OF VICTORY", 4th floor.