Personal exhibition in Kropivnitsky (Kirovograd) 20.10.17-20.11.17
10/03/2017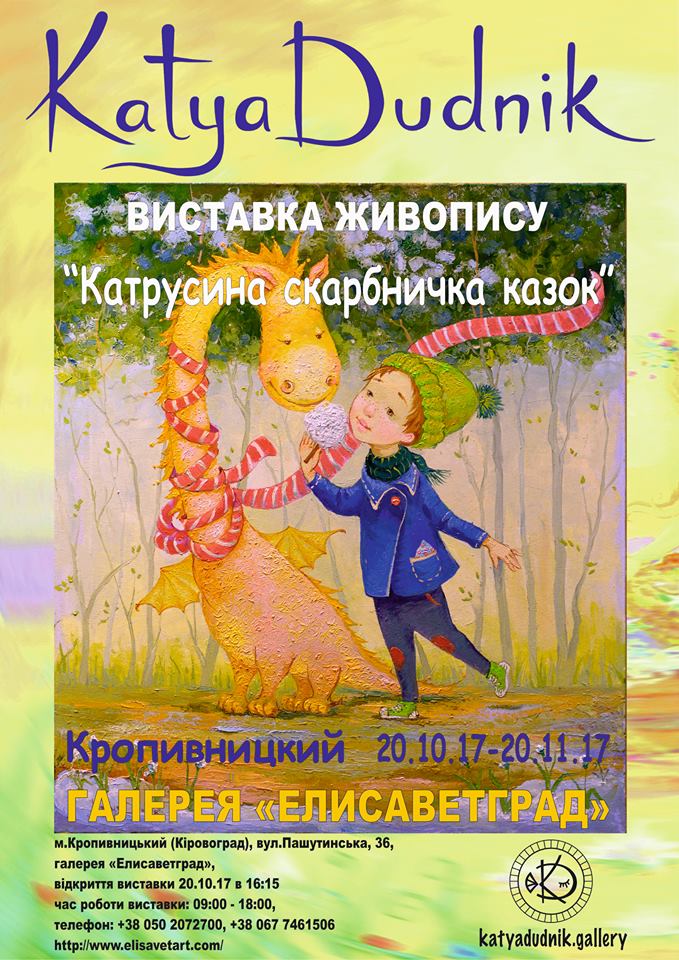 KROPIVNITSKY, meet!
Friends are happy to announce the next city in which the first, personal fairy-tale exhibition Katya Dudnik will take place! Welcome to "Katrusina the treasure chest"!
Opening of the exhibition — 20.10.17 at 16:15!
The exhibition will be held from 20.10.17 to 20.11.17, Kropivnitsky (Kirovograd), 36, Pashutinskaya Street, gallery "ELISAVETGRAD"