Personal exhibition in Odessa, 23.08.18 - 21.09.18
08/16/2018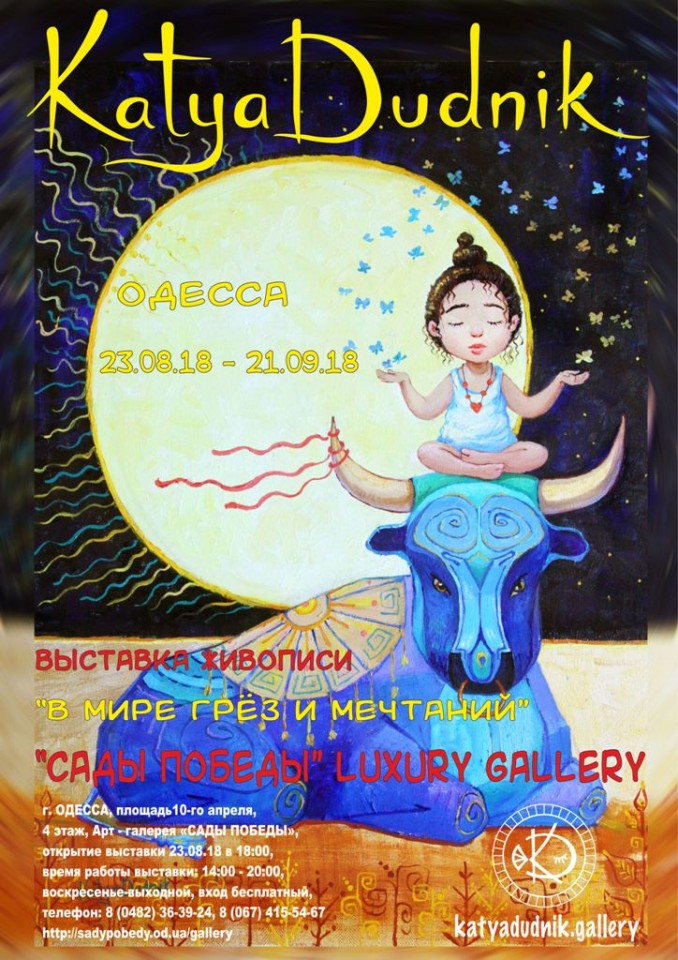 And again, hello
ODESSA, meet!
Friends, we invite ALL to the personal exhibition of Katya Dudnik!
Come and allow yourself to turn off the brain and plunge into the "World of Dreams and Dreams," because the ideal fairy-tale world of Katya is different from the real one. Take a step towards the dream and believe that dreams come true.
You are the first to see new works!
Also at the exhibition will be presented souvenir products.
Opening of the exhibition — 23.08.18 at 18:00!
The exhibition will be held from 23.08.18 to 21.09.18,
Odessa, Victory Gardens Luxury Gallery, the area on April 10,
Art Gallery "GARDENS OF VICTORY", 4th floor.