Big personal exhibition in Kiev 11.01.19 - 15.02.19
01/03/2019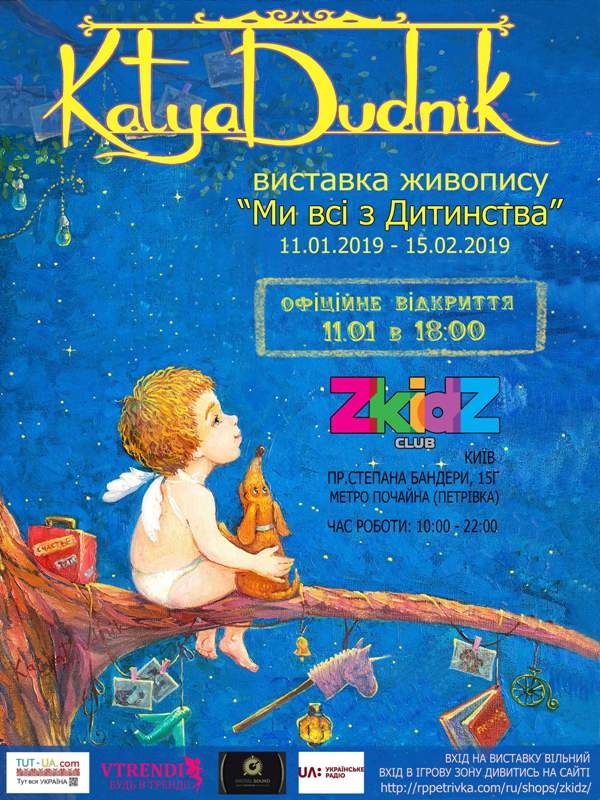 We invite you to the exhibition Katie Dudnik "We are all from childhood", which is organized with the support of the children's club "ZkidZ"!
The official opening of the exhibition will take place on January 11, 2019. at 18:00 !!!
The exhibition will be open from 10:00 to 22:00, and will last until 15.02.2019, and maybe even further. :)
Children's club "ZkidZ" — Kyiv, Stepan Bandera Avenue, 15 G, second floor, tel. 099 277 3782
Children's club "ZkidZ" is a fascinating world of amazing entertainments and attractions. Relax with the whole family at any time and in any weather. The club offers a variety of gaming areas and attractions designed for visitors of all ages; children's restaurant; interactive room with added reality; a trampoline arena and a maze.
For media accreditation, please write to dudnikmanagement@gmail.com