The big personal exhibition in Kiev is extended to 15.03.2019
02/20/2019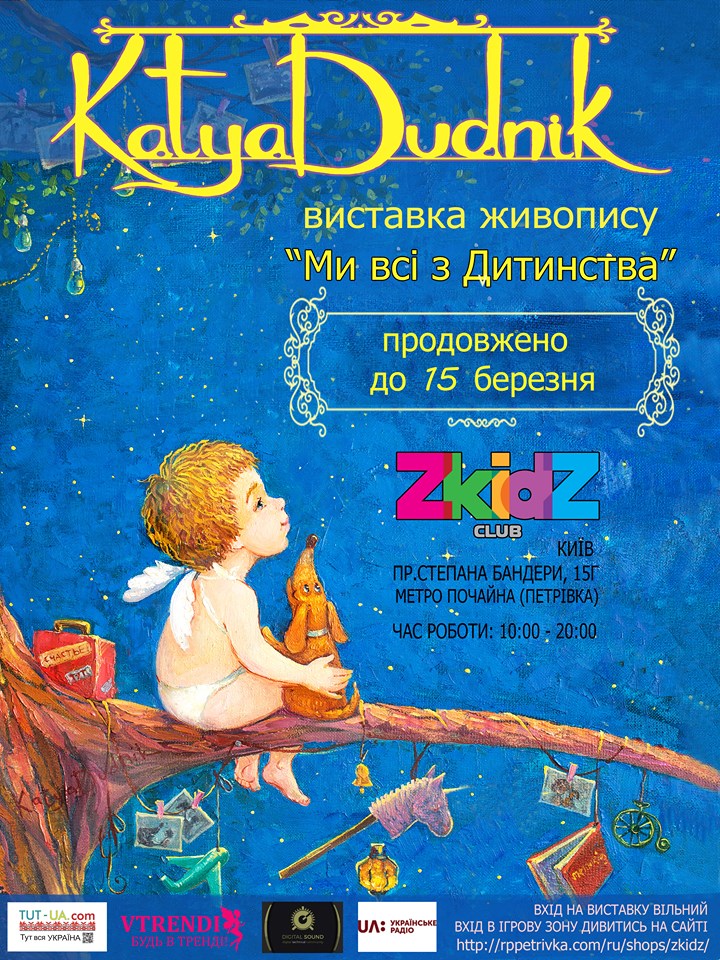 The exhibition aroused great interest and the visitors liked it very much. In connection with this, the organizers extended it until March 15, 2019. Come with your children and the whole family, with friends, moms and dads and immerse yourself in the fabulous realism of Kati Dudnik!
Welcome! :)
Children's club "ZkidZ" — Kyiv, Stepan Bandera Avenue, 15 G, second floor, tel. 099 277 3782
Children's club "ZkidZ" is a fascinating world of amazing entertainments and attractions. Relax with the whole family at any time and in any weather. The club offers a variety of gaming areas and attractions designed for visitors of all ages; children's restaurant; interactive room with added reality; a trampoline arena and a maze.