Katya Dudnik, a participant of the "Falling Shadow" project, "Dream at the Gardens of Giardini" of the Ukrainian pavilion at the 58th Venice Biennale
05/08/2019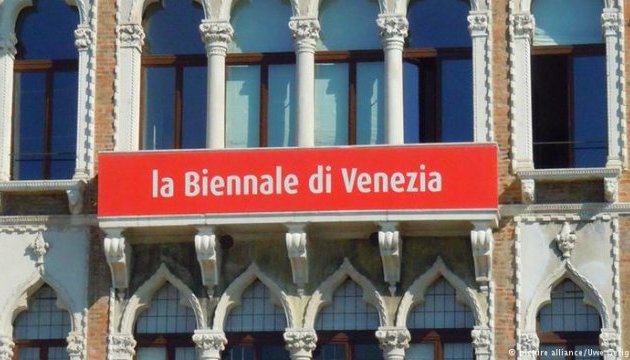 Katya Dudnik is officially the artist of the 58th Venice Biennale with this year's theme "wish you living in interesting times." Biographical data and images are in the official catalog of the Ukrainian pavilion and included is in the press release and in the part of the exposition pavilion.

"The Venice Biennale will last from May 11 until November 24, 2019. Ukraine will present her project "Falling Shadow of Dreams in the Giardini Gardens project under the guidance of the Open Group. May 9, 2019, the longest-ever largest cargo plane in the world, "Mriya", fly over Venice and for a few seconds throws a shadow on the gardens of Giardini. Inside the aircraft will be an HDD disk with information about all the living artists and artists of Ukraine, or art groups that have agreed to take part in the project.
During the project, a hard disk with the data of all project participants will be presented to a non-existing State Museum of Contemporary Art in Ukraine, and in fact will launch its collection. Also watch the live broadcast of the "Falling Shadow" of the Dream at the Giardini Gardens at 12:30 (U.S. time), May 9 on Public Television and on the YouTube channel of the Open Group.